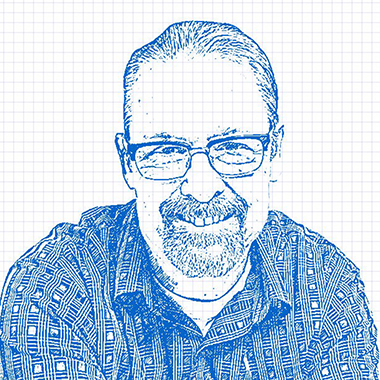 Dan Michaels
Owner
Dan grew up in the printing business and has run Compton since 1980. He leads the Compton team with a passion for improving everything all the time; from the customer experience to the employee experience. Dan knows more about how to produce a remarkable printing project then the Lions know disappointment.
Come in and consult with Dan and see how his years of experience will help you achieve your printing goals.
"In the past 12 years, Compton has grown and changed in many ways, but we still stay true to our values and commitment to be a space that our team wants to come to every day and that passion is reflected in our product."

Call Dan at 248-388-2213

Connect with Dan on LinkedIn
---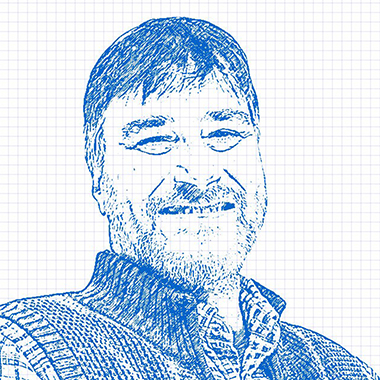 Jeff Gulian
Owner
Jeff has at least 35 years of printing industry experience, primarily in sales, coupled with a strong technical/operational background. His first print related job was with his dad, Norm, at NorRal Litho Supply in 1980, where he worked the summer handling warehousing and deliveries for clients that included Compton. In 2007, Jeff joined Compton to help the company diversify and implement new capabilities. What's his unique approach? It's literally all about the customer: listening to customers' needs, understanding their businesses, and helping them find creative solutions to their challenges. Jeff's expertise is in building long term relationships with clients who come to rely on him as an invaluable partner and print expert focused on their success and goals.
"Since inception, Compton Press and our team of dedicated employees have worked hard to provide our clients with excellent service and high-quality products. Our energy and attention to the less obvious elements of the print industry make us a special group."

 Call Jeff at 313-350-6865

Connect with Jeff on LinkedIn
---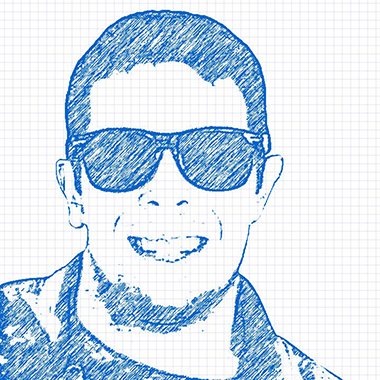 Brian Michaels
Production Manager
Brian is responsible for developing, implementing and managing the manufacturing operations of Compton Press, from project management through delivery. Brian directly manages our complex and ever evolving schedule and coordinates all printing and finishing operations.
"I invite you to partner with our small and friendly company with immense resources and talents. We'll get your print job done on time and within your budget."

 Call Brian at 810-772-1539

Connect with Brian on LinkedIn
---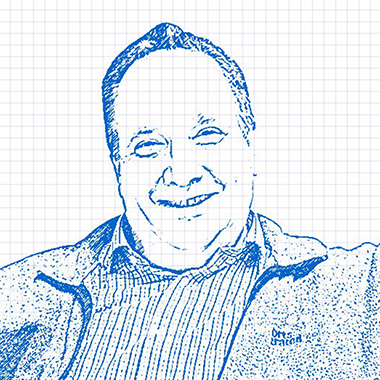 Joe Fetter
Account Executive
Joe has been a valuable part of the Compton team since joining the company in 2012. What makes Joe a great Account Executive is his attention to detail. He listens to his client's needs and prides himself on surpassing expectations for effective print and/or mailing projects that also meet deadlines and budgets.
"Did you need it on press yesterday? Don't know where to turn? Try us once and we'll become your business' printer of choice — I guarantee it!"

 Call Joe at 734-502-1725

Connect with Joe on LinkedIn
---
Larry Willis
Account Executive
Larry has 45+ years in the printing business and a wealth of knowledge he applies to client programs. Larry brings a diverse skill set to his role as Senior Account Executive. His skills in production management and his background on the press give him unique insight into the most cost-effective ways to move a client project from concept to completion, while ensuring that quality and timeline concerns are met.
"We firmly believe that quality is a partnership that is the result of client and vendor working closely in order to achieve the desired result. The key is knowledge, trust and communication."

 Call Larry at 248-755-6781

Connect with Larry on LinkedIn
---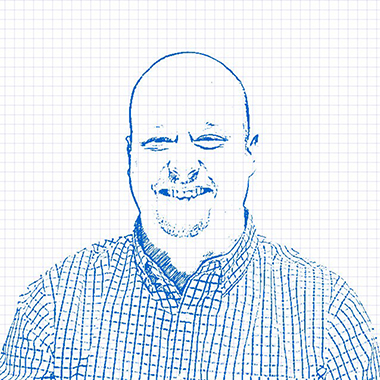 Eric Michaels
Account Executive
Eric has grown up in the printing industry beside his dad, Dan, and is responsible for delivering the level of service and excellence our customers have come to expect. Eric is highly adept at meeting customers' needs for integrated print and marketing and exceeding their expectations for customer service.
"We have established our outstanding reputation on quality, service, quick turnaround and competitive pricing by listening to our clients, staying within their budgets and meeting their timelines."

Call Eric at 810-986-0016

Connect with Eric on LinkedIn